Skip to content
BRAID FREE 45MIN. SEW-IN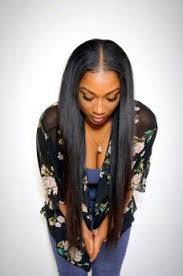 There is no related products to display.
BRAID FREE TECHNIQUE
(45min. SEW-IN)
Tl'Zani Signature braid free techniques is one of a kind. Created in 1998 and still is popular amongst the masses. Tl'Zani 45min. Braid-less complete sew-in can be utilized with sew-in, versatile sew-in, closures, frontals, 360 closure and full lace wigs.
What they are: Completely hand tied weft hair extensions are best described as pure genies. Still the latest NO braids, No Glue, method that uses a needle and wefts of hair attached by a thread. This method can be worn up and down. One of the latest flattest safe hair extensions to date.
Who they are for: Hand tied weft complete is for women who have want to add length and fullness to your hair with out any braids, lumps or bumps.
Kind of hair: The best hair is Tl'Zani's hair. Tl'Zani has many collections to choose from to achieve your desired fashion look. This is the healthiest hair, it lasts longer, can be colored, died, reused and lasts 3+yrs.
Application Time: 45min- 2 hours depending on the fullness of clients hair.
Self hair care: This method is maintenance free. wash and blow dry, roller-set, as normal.The maintenance: An maintenance appointment should be made every 3-4 weeks to keep them in the very best condition.
Re-Application : Full install 2-3months.
Note: Our descriptions must only be used as a guide to help you purchase your extensions. Always consult your stylist for details regarding application methods.