Skip to content
BRAZILIAN KNOT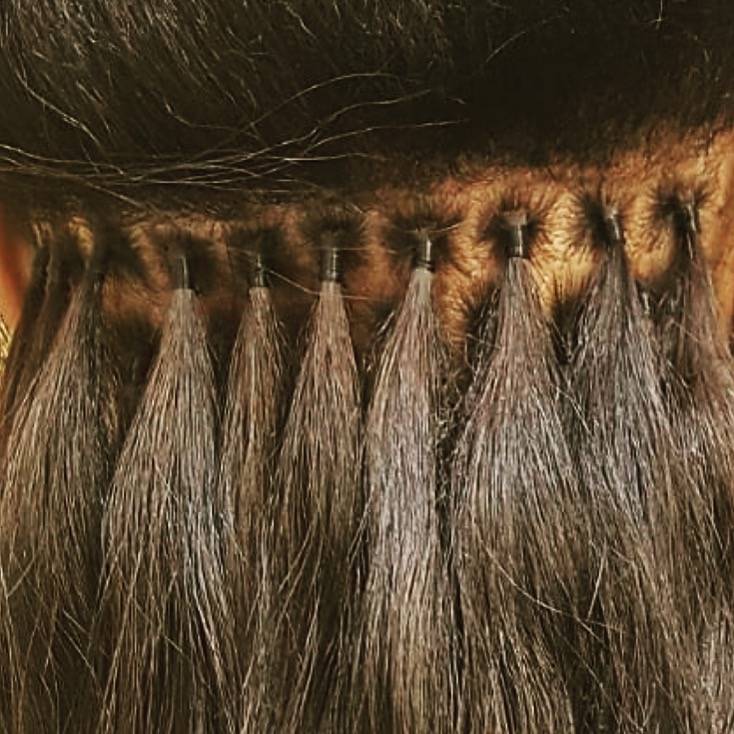 Strength and longevity is key when determining whether the Brazilian Knot weaving method will work for you.
What are they: Tl'Zani Italian knots are the number one safest strand by strand method to date. Brazilian knots applied with small sections of your natural hair knotted around small group of strands of extension hair using a elastic thread, to attach the actual Tl'Zani hair extensions. Ideally, you should have at least a half inch of natural hair out to work with.
Who they are for: Brazilian knots are great for woman who are looking to add length, texture, volume, and fullness to your natural tresses.
Kind of hair: The best hair is Tl'Zani's Dream and Textured Remi Bulk hair. Dream and Textured Remi Bulk guarantees the cuticles are pointed in the same direction. This is the healthiest hair, it lasts longer, and reduces tangles.

Application time: Depending on the size of knots installed time can range from 1-8hrs.
Self hair care: At home hair care. Since the knots are free-flowing and blend in with your natural hair. You are required to love it and treat it like its growing from your scalp. Treat your scalp as you normally would, comb and brush every day. Wrap your hair night or pull into a low single braid before bed for wavy hair in the morning. Shampoo your hair with your usual products unless you have a Brazilian keratin treatment you'll need a sulfate free shampoo set. Avoid heat on it because it can melt or fall out.
The maintenance: 3 months to prevent breakage from the extension depending on natural hair texture.
Note: Our descriptions must only be used as a guide to help you purchase your extensions. Always consult your stylist for details regarding application methods.