Skip to content
Nano Rings
See all available hands-on training classes and sign up to the one close to you
Get Certified with Tlzani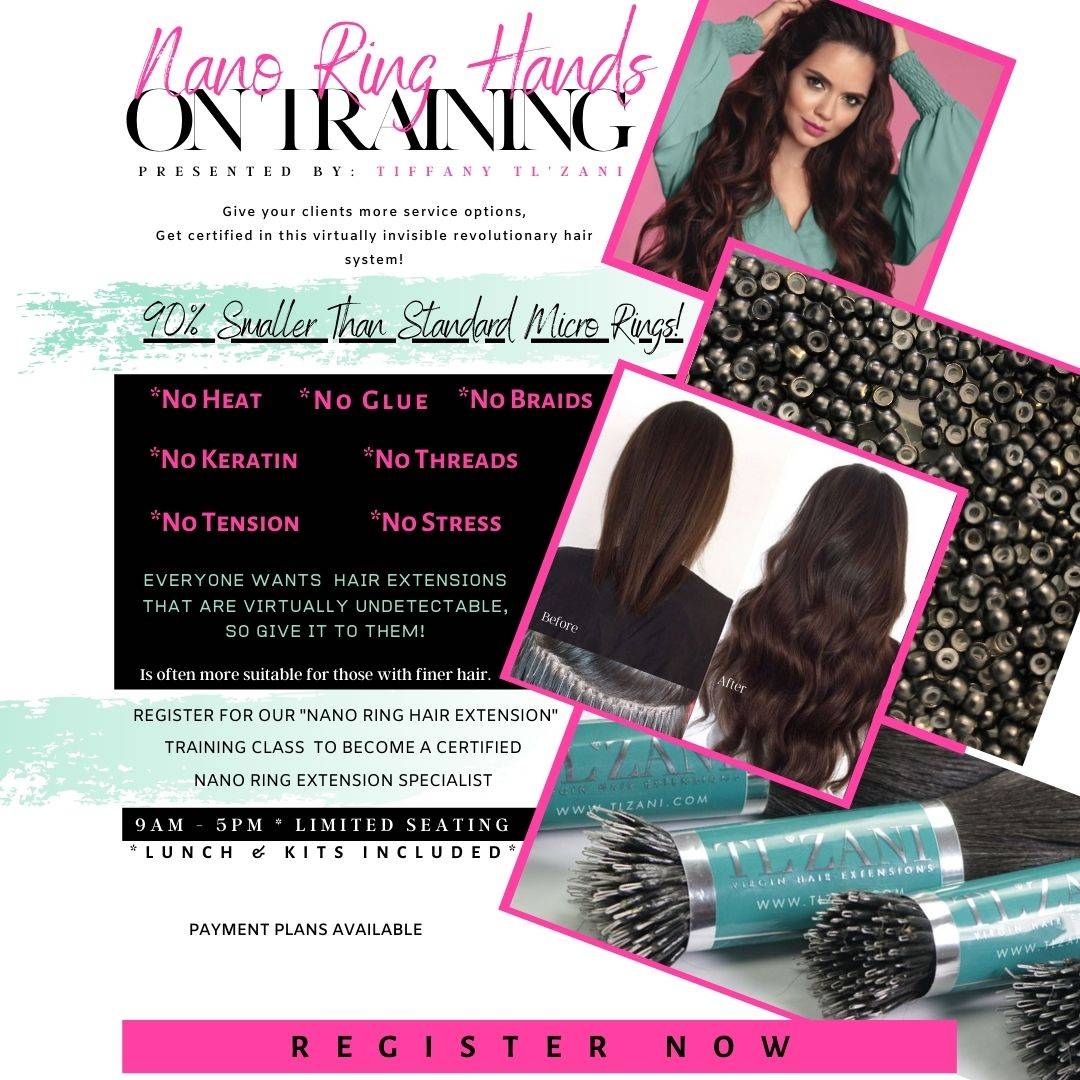 Certification Kit providing the tools you neeed to succeed.

Learn everything from installation to maintenance & removal

Easy Online Certification Course accessible 24/7 at your own pace

Complete demonstration ofthe most popular Tl'Zani Systems (Quick Links to Detachable Sewins & Much more!)
Access to the world's best hair extensions & techniques ahead of its time.

Client Retention Strategies

Over extended education and knowledge for you to hit the grown running.

Business & Revenue Growth Techniques and Strategies
Tlzani Pro Certifications
How to install Hair extensions with custom needs specifically for your clients like a pro.How to sell hair extensions and products to your guests. How to provide the perfect hair extension consultations. How to maintenance, adjust and
refuse or retighten a completed service. Pricing Strategies & Business must haves.
How to make more money as hair extensions stylist.
How to keep your clients indefinitely.
How to attract more clients & grow your business.
How to use legal forms to grow your business and revenue.
How to alternate your services to increase revenue.
Color Matching, Coloring, Framing, Shaping, Layering & Cutting techniques.
Washing, Drying & Conditioning techniques.
Layout & Sectioning techniques.
Split End Removals techniques.
Alternative & Cool uses of hair extensions.
What Are You Waiting For?
Our Academy believes in the future of hair extension technology, from new products to introduce to the beauty industry. We provide many classes, workshops as well as business classes. We here at Tl'Zani believe in multiple learning strategies. One way of learning may not be the same for another. We pride our selves on your success and accomplishments. Search our library and see what event or workshop you may want to attend first.
• 50/50 Learning
• Look & Learn
• Private 1 on 1 Training
• Hands On Certification
• Online Certification
• On Demand Videos
• Free Tips & Tricks Videos
• Seminars
• Interactive Workshops
• Interactive Online Learning
• Targeted Learning Courses
• Private Business Consulting
No previous experience with hair extension required. Suitable for all licensed cosmetologist, salon owners, cosmetology students,
& pre-cosmetology students.
Our Certification Kit Is Totally Worth It!
• Certification Course accessible work at your own pace...................................
• Tl'Zani bag for Concierge Services......................................................................
• Tool kit with, shears and razor............................................................................
• 3 Bundle of H&A extensions 16''.........................................................................
• 1 Closure extensions 16''.....................................................................................
• High Light & Color Kit
• Mannequin Head & Kit
• Measurement Tape
• Needle Set
• 2 Wig Caps
• Rat Tail Comb
• Hair Clips
• & Much More
• Tl'Zani Experience & Knowledge that will support your future
$250
$100
$100
$200 (Excl. disc.)
$200 (Excl. disc.)
$45
$120
$10
$10
$10
$3
$10
$250 + tax
PRICELESS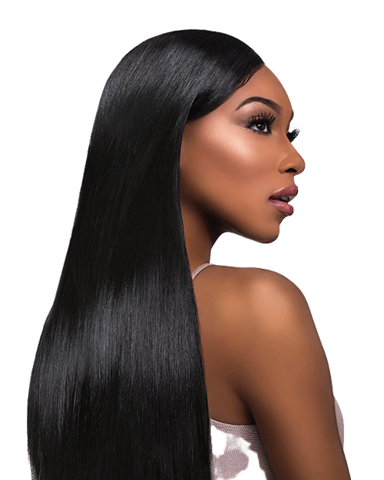 But Wait...
There's Even More
• Opportunities to become an Tl'Zani Beauty Consultant and earn even more.
• Become a Tl'Zani Artist join the Legacy and Franchise.
• Free 2-day shipping on all orders over
$380.
• Submit your work and get featured
on our website & social media channels.
• Opportunities to become an educator
in your area and earn even more.
• $50 in hair credit for every certified
stylist you refer to Tl'Zani.
Stylists currently doing hair extensions who want to learn how to gain financial freedom & maximize loyal clientele.
Stylists who want to add New Innovated Techniques to their portfolio to increase their knowledge in the beauty industry significantly.
Celebrity stylists who cannot afford to work with anything less then the best.
Cosmetology students who want to see a major return on their investments easily right after graduating or becoming certified.
Experienced hair extension stylists who want to grow even further in the beauty industry and become a part of the Tl'Zani family.
Salon Owners who want to provide their stylists with excellent education & clients with the best service and products to secure longevity in their business.
Signature Techniques For All Hair Types
Join Tiffany Tl'Zani in person for a full day of an intensive hands-on immersion and marketing workshop. You'll learn not only how to create stunningly gorgeous styles for your clients, but also how to become confident in your skills while mastering the Tl'Zani techniques, how to market yourself, as well as how to create deeply rewarding relationships with clients who will love you, trust you, and recommend you to everyone.
Hair extensions can be confusing with techniques that can easily go wrong. Learning the proper concepts & how to's THE RIGHT WAY is the most critical step in the hair extension process. No matter what hair type you are servicing.
Let Tiffany Tl'Zani guide you through this critical process so you can get it right. Tl'Zanis' Signature skill separates the professionals from the alsorans, and you must be on top of your game when it comes to installation.
Whether you want to create custom wigs, Install I-Tips, Sewin Hair, or up grade your knowledge in the beauty industry, you'll have the knowledge for life to take your skills to the next level. Plus, you will learn the Tl'Zani Signature Method,™ which is a massive array of technique not taught anywhere else in the world — attendees get to learn this exclusive system.
Here at Tl'Zani Beauty we stand for quality, & we take pride in our hair extensions & products. That's why we carry over 5 collections of hair types and origins. When it comes to our Strands Collection we only use 100% Remy hair that is silicone free with our strands. Doing this ensures lasting, quality hair, the kind you dream about. Our hair is a unique blend of Remy hair, which means that the cuticles are intact & are aligned in the same direction. As part of our quality control, we lab test our hair to check for cuticle integrity, pH, & hair structure to ensure that the hair is damage free & without any coatings.