Skip to content
Frontal Lace Wig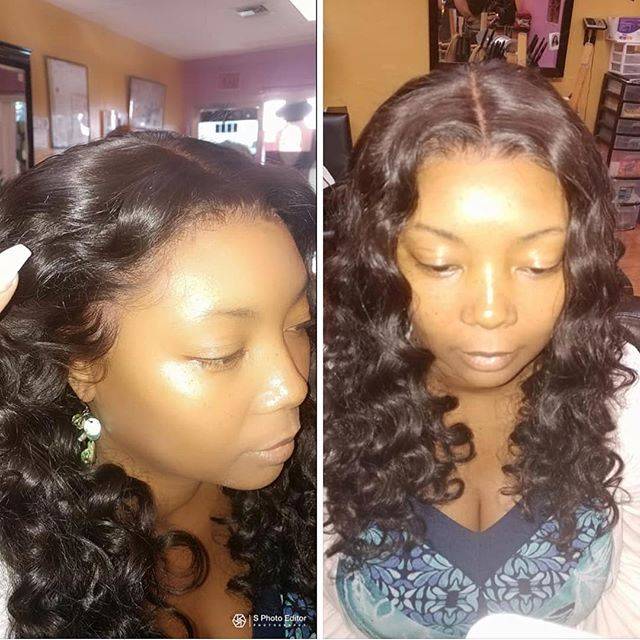 Frontal lace wigs are a normal part of many women's everyday routine, Whether you rock the same wig every day or have a whole collection to choose from, wigs keep you looking brand new.
What they are: Frontal wigs have a small sheer lace panel along the front hairline attached to the frontal of the wig. The hair strands are hand sewn into the holes of the lace. ... Lace frontals are also used to create a wig along with 3 bundles or 4 bundles of hair.

How is it applied:Frontal lace wigs can be applied in multiple ways, such as, with adhesive glue, sewn in, or with gel.
Who they are for: Frontal lace wigs are used to protect the natural hair from harsh chemicals as well as used as a protective styles for the natural hair woman. Trends change so fast full lace wigs can be used for a natural illusion hair line. Full lace wigs allow for endless versatility, so you can wear any color, curl pattern, cut or style.
Kind of hair: The best hair is Tl'Zani's hair. Tl'Zani has many collections to choose from to achieve your desired fashion look. This is the healthiest hair, it lasts longer, can be colored, died, reused and lasts 3 months+ with proper care.
Application Time:1-2 hours depending on the service provided.
Self hair care: This method is high maintenance. Wash with out scrubbing, blow dry, roller-set, with delicateness, Do not puncture lace, rub lace, scratch, or pull.Please tie the hair line area down at night to eliminate lifting or unwanted movement.
The maintenance: An maintenance appointment should be made every 2-3 weeks to keep them in the very best condition.
Re-Application: Full install 1month.
Note: Our descriptions must only be used as a guide to help you purchase your extensions. Always consult your stylist for details regarding application methods.