Skip to content
MICRO POINT HAIR EXTENSIONS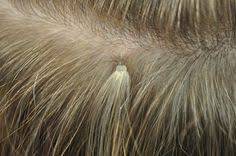 There is no related products to display.
There is no related products to display.
MICRO-POINT REPLACeMENT solution
Tl'Zani Micro Point Solutions is the safest, most featherweight non-invasive hair loss solution. With Micro Point Link you can have up to 600 additional strands of hair added to your own natural growing hair to quickly and easily give you just the added body and thickness you need. And best of all, this can happen in just one application.
What they are: Micro point extension is a non-surgical hair replacement solution that is lightweight, comfortable and won't damage your existing hair. This non-damaging method is lightweight and comfortable and there is no glue or solvents to be applied.
Who they are for: Micro Point replacement is a safe and natural option for both men and women that have fine or thinning hair. This is a safe method that is ultra-light and a non-invasive hair loss solution. Micro point solutions is the perfect choice to add considerable volume to hair that is very fine and thin.extensions.
Kind of hair: The best hair is Tl'Zani hair. Tl'Zani guarantees the cuticles are pointed in the same direction. This is the healthiest hair, it lasts longer, and reduces tangles.

Application Time: Consultation only. Time depending on the amount of micro-point strand.
Self hair care: Treat it like your own hair

The maintenance: An maintenance appointment should be made every 6 to 8 weeks, to keep them in the very best condition. Tl'Zani Extensions are reusable and can last the test of time with proper care.
Re-Application : 2-3 months.
Note: Our descriptions must only be used as a guide to help you purchase your extensions. Always consult your stylist for details regarding application methods.