Skip to content
TL'ZANI GLUE-LESS BOND-IN CAP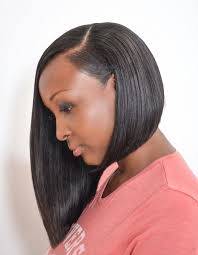 Tl'Zani Glue-Less bond-iN CAP
Tl'Zani's A bonding service that is applied to a stocking cap to help it last longer, including the benefits of no glue touching our hair. The entire head can be covered, or a part can be made to give it a more natural look. A Quick weave does not cause serious damage if removed correctly. Tl'Zani uses the most innovated technique with the latest method of hair protection from glue. So there is no need to be scare of stocking caps and glue any longer. As with any weave, and especially a quick weave you must have treatments in between these services. Hair neglect causes damage to hair not glue. This application last 1-2 month …not to exceed 4-6 weeks. Here at Tl'Zani we provide custom techniques, and strand placement for a more natural realistic look.
Kind of hair: The best hair is Tl'Zani's Feather, thin weft hair that guarantees the cuticles are pointed in the same direction. This is the healthiest hair, it lasts longer, and reduces tangles.

Application Time: Application takes 1-2 hours. Depending additional services.
Self hair care: Do what you will but please show it off! To properly remove this style and to ensure that no hair is pulled out during the removal process the client should see a Tl'Zani specialist to have it removed. This will eliminate any hair loss.

The maintenance: An maintenance appointment should be made not to exceed 4-8 weeks to keep them in the very best condition. Tl'Zani Extensions are reusable and can last the test of time with proper care.
Re-Application : 1-2 months
Note: Our descriptions must only be used as a guide to help you purchase your extensions. Always consult your stylist for details regarding application methods.