Skip to content
INSTANT STRAND HAIR EXTENSIONS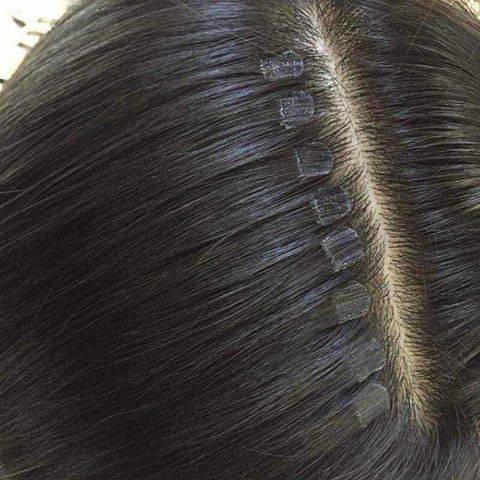 There is no related products to display.
Get the best of the Instant Strands methods in one fabulous strand by strand technique, you will be amazed with the results! These Tl'Zani instant strands lay flat and smooth, just like your own hair, but install with a 360 degree movement technique that will blow you away.. The natural look and comfortable feel works perfectly for seasoned hair extension-wearers and newbie clients alike! This installation method uses absolutely NO braids, NO Thread, NO pain. Here at Tl'Zani we provide custom strand placement for a more natural realistic look.
What they are: Instant strands hair extensions are best described as pure genies, a mini tape extension. Has strand of hair attached by a non bond adhesive. This method can be worn up and down. One of the latest flattest safe hair extensions ever.
Who they are for: Instant strand extensions are for women who have thin hair and want to add length and fullness to your hair.
Kind of hair: The best hair is Tl'Zani's Dream and Textured Remi hair. Dream and Textured Remi guarantees the cuticles are pointed in the same direction. This is the healthiest hair, it lasts longer, and reduces tangles.

Application Time: 1 - 2 hours depending on the amount of instant strand.
Self hair care: Avoid use of oils or silicone-based products near the attachment.

The maintenance: An maintenance appointment should be made every 2-3 months to keep them in the very best condition. Tl'Zani Extensions are reusable and can last the test of time with proper care.
Re-Application : Full install 3-3months.
Note: Our descriptions must only be used as a guide to help you purchase your extensions. Always consult your stylist for details regarding application methods.