Skip to content
INVISIBLE PART HAIR TECHNIQUE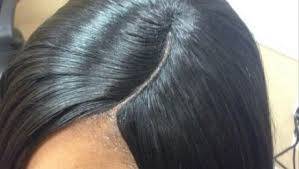 There is no related products to display.
Tl'Zani Signature Invisible Part Technique is like non other. Here at Tl'Zani we provide custom strand placement techniques for a more natural realistic look.
What they are: Securely measured pieces of track hair extensions that are customized and attached by a bond adhesive to create a natural part illusion.
Who they are for: This Signature technique was custom made for woman who want an illusion of a natural part, giving a full illusion of hair growing out the scalp.
Kind of hair: The best hair is Tl'Zani hair extensions. Tl'Zani has a variety of hair textures and curl pattern to give the finishing touch to your fashion look.

Application Time: 15min. - 20 min. depending on the amount of additional services.
Self hair care: Avoid use of oils or silicone-based products near the scalp and attachment.

The maintenance: An maintenance appointment should be made every 2 to 3 weeks, to keep them in the very best condition. Invisible parts can be reagusted like new without having to spend time replacing the whole attachment
Re-Application : Full install 1-2 months.
Note: Our descriptions must only be used as a guide to help you purchase your extensions. Always consult your stylist for details regarding application methods.