Skip to content
MICRO WEFT HAIR EXTENSIONS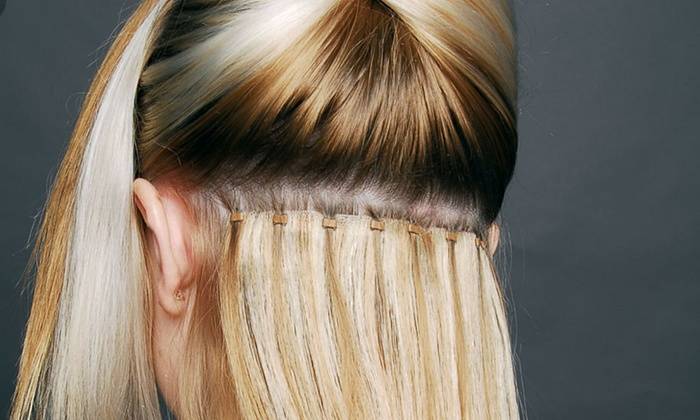 There is no related products to display.
Micro Weft Hair Extensions is a brilliant method which is completely glue and heat free.Micro Weft Hair Extensions involves using a weft of hair which is a long seam that the hair is attached to the hair. With Micro weft extensions there is zero damage during and after removing them. This installation method uses absolutely NO TAPE, NO braids, NO Thread, NO pain. Here at Tl'Zani we provide custom strand placement for a more natural realistic look.
What they are: Micro ring wefts combine both the micro ring attachment and a hair weft. Small sections of the natural hair are threaded through each tiny micro ring and then the micro ring is clamped flat to secure it in place.
Who they are for: Micro weft extensions are for woman who want a longer, fuller, more voluminous style it's fun, and it's one of the best (most non-committal) ways to achieve a major hair makeover with tape extensions.
Kind of hair: The best hair is Tl'Zani's Dream and Textured Remi hair. Dream and Textured Remi guarantees the cuticles are pointed in the same direction. This is the healthiest hair, it lasts longer, and reduces tangles.

Application Time: Application takes 2-3 hours depending on your own hair and thickness.
Self hair care: Avoid use of oils or silicone-based products near the attachment.

The maintenance: An maintenance appointment should be made every tape weft last up to 6 to 8 weeks, to keep them in the very best condition. Tl'Zani Extensions are reusable and can last the test of time with proper care.
Re-Application : With care and regular repositioning of rings they can last up to 2-4 months.
Note: Our descriptions must only be used as a guide to help you purchase your extensions. Always consult your stylist for details regarding application methods.