Skip to content
TL'ZANI SIGNATURE MICRO-BAND INSTALLATION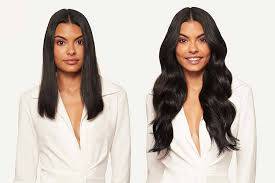 Tl'Zani bands allow a very flat laying weave. This method is recommended for clients (Caucasian, Hispanic, Asian, etc.) woman who wash their hair everyday with silky, straight or curly hair. Tl'Zani's method will allow you to wash your hair daily. Tl'Zani band keep the hair from slipping and becoming loose, thus the extensions will last longer.Here at Tl'Zani we provide custom techniques, and strand placement for a more natural realistic look.
Kind of hair: The best hair is Tl'Zani's hair we guarantees the cuticles are pointed in the same direction. This is the healthiest hair, it lasts longer, and reduces tangles.

Application Time: Application takes 2-3 hours.
Self hair care: Do what you will but please show it off!

The maintenance: An maintenance appointment should be made every 3-6 weeks, to keep them in the very best condition. Tl'Zani Extensions are reusable and can last the test of time with proper care.
Re-Application : 2-3-months
Note: Our descriptions must only be used as a guide to help you purchase your extensions. Always consult your stylist for details regarding application methods.