Skip to content
TL'ZANI TRACK BOND-IN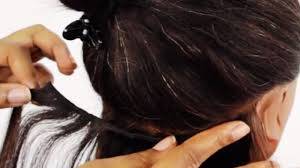 Tl'Zani's were tracks are glued onto the client's own hair. This is done to add volume, length, texture and/or color also allowing the look of a head of free flowing hair because your natural hair is used to cover the tracks in the top. Then the client's hair is then blending in with the tracks. Client must have enough hair to cover the tracks on the top. Here at Tl'Zani we provide custom techniques, and strand placement for a more natural realistic look.
Kind of hair: The best hair is Tl'Zani's Feather, thin weft hair that guarantees the cuticles are pointed in the same direction. This is the healthiest hair, it lasts longer, and reduces tangles.

Application Time: Application takes 2-3 hours.
Self hair care: Do what you will but please show it off!nTo properly remove this style and to ensure that no hair is pulled out during the removal process the clients should see a Tl'Zani specialist and have it removed

The maintenance: An maintenance appointment should be made not to exceed 4-5 weeks to keep them in the very best condition. Tl'Zani Extensions are reusable and can last the test of time with proper care.
Re-Application : 1-2 months
Note: Our descriptions must only be used as a guide to help you purchase your extensions. Always consult your stylist for details regarding application methods.